DESCRIPTION
—————
Optimize your preparation of biological samples: animal tissues, human tissues, plant tissues or micro-organisms thanks to 2mL volume tubes and 2 different material of beads (ceramic, and glass).
PROTOCOL PROCESS
—————
1. Prepare your sample : compatible with any type of biological sample and building materials
2. Kit selection : choose the most efficient bead type in your 2mL tube
3. Put your sample in your homogeneizer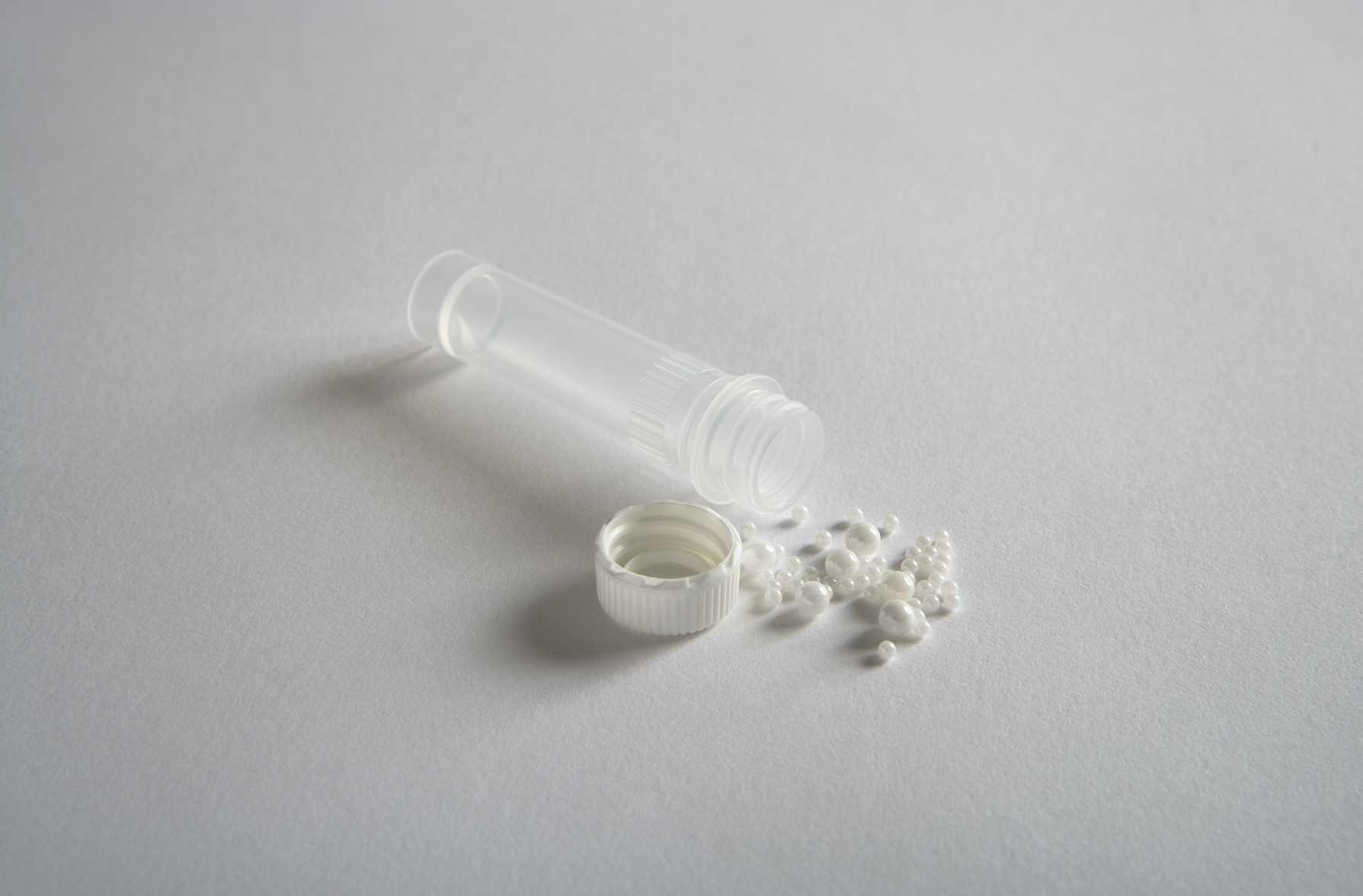 RECOMMENDATIONS
• Store in a dry place between +4°C and +45°C
• Do not freeze in liquid nitrogen
• This product is for research use only and is not intended or approved for diagnostic use in human or veterinary animals
• They have been designed to be used with homogenizers in order to homogenize biologicals samples
OZYME LYSING KITS AND APPLICATION
TECHNICAL FEATURES
Quantity of tubes per kit: 100 tubes
Quality grade: sealed to avoid contamination
Tube and cap materials: Polypropylen Co-Polymer
Autoclavable: Standard procedure
Chemical compatibility: Compatible with most extraction buffers (Acid Phenol, Guanidine thiocyanate, Acetonitril, Trizol, etc...).
CONTACTS
For more technical details, contact us :
Phone : +33 (0) 1 34 60 60 24
ORDER CONTACT
OZYME
6 bd Georges Marie Guynemer
ZAC Charles Renard - Bât. G
Email :
commande@ozyme.fr
Phone : +33 (0) 1 34 60 15 16
Fax : +33 (0) 1 34 60 92 12